Custom Book Program
Ensure your Textbook Coincides with your Technical Syllabus
With Schoolcraft Publishing, you can create a textbook that contains only the content that your students need to learn. Our dedicated account representatives are here to work with you and help build a custom book that is targeted to your specific curriculum needs. We understand your need to create targeted content that is industry-validated, time-saving, and more cost-effective for your students. With over 1,000 individual chapters to choose from, Schoolcraft Publishing has the technical training content to help satisfy your specific training and education needs.

Our extensive library of technical titles covers a broad and diverse spectrum of technical subject matter, from reading blueprints to electrical schematics, measurement to rigging and safety, material handling to welding, and everything in between. With Schoolcraft Publishing, you can choose only the technical lessons that meet your specific curriculum requirements to build an affordable custom book for your students.


Interested in seeing some custom books already created by other teaching professionals like you?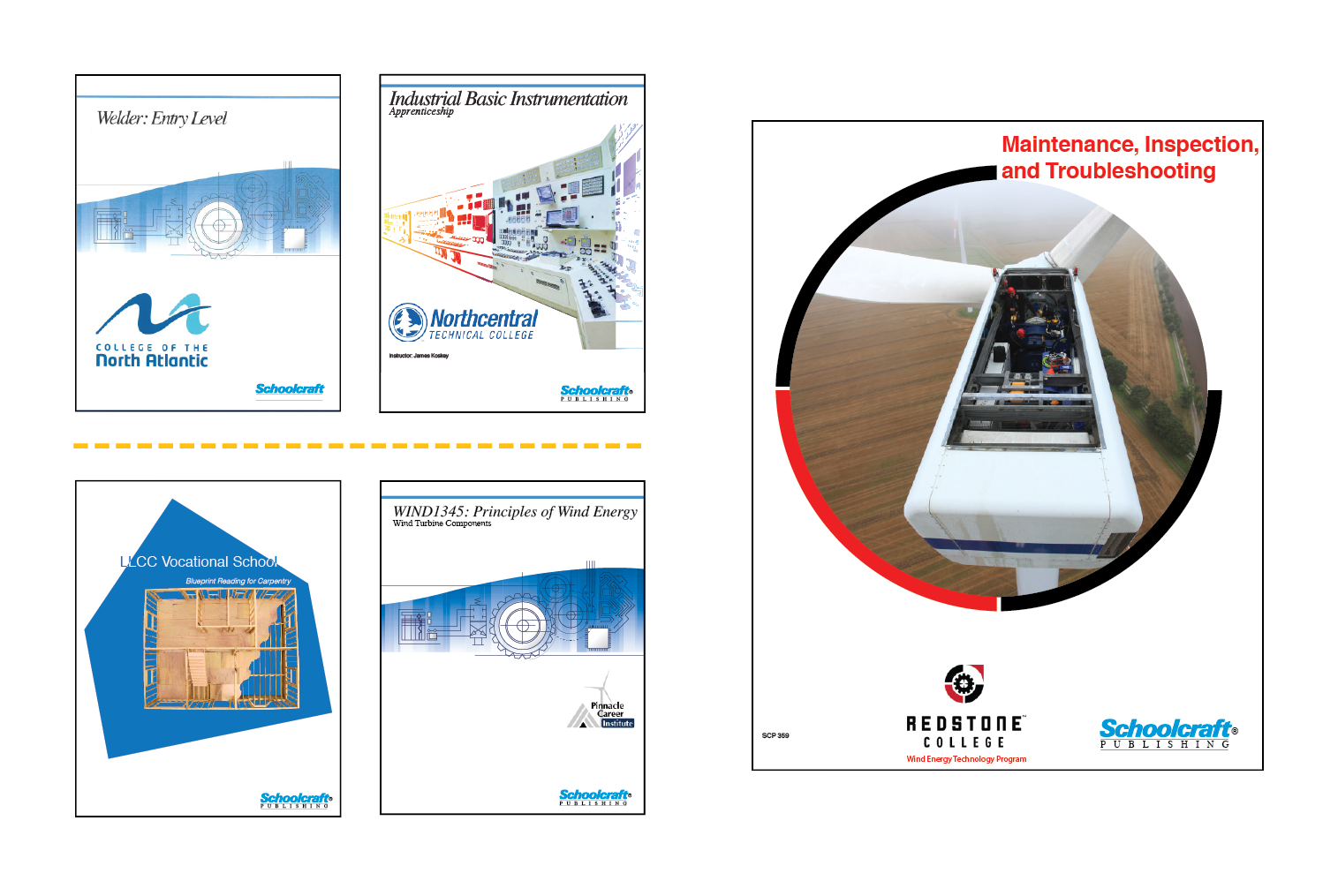 *Exam copies are subject to availability, and may not be available for all customized textbooks.
Use our Custom Textbook Builder Tool to Plan your Own Technical Textbook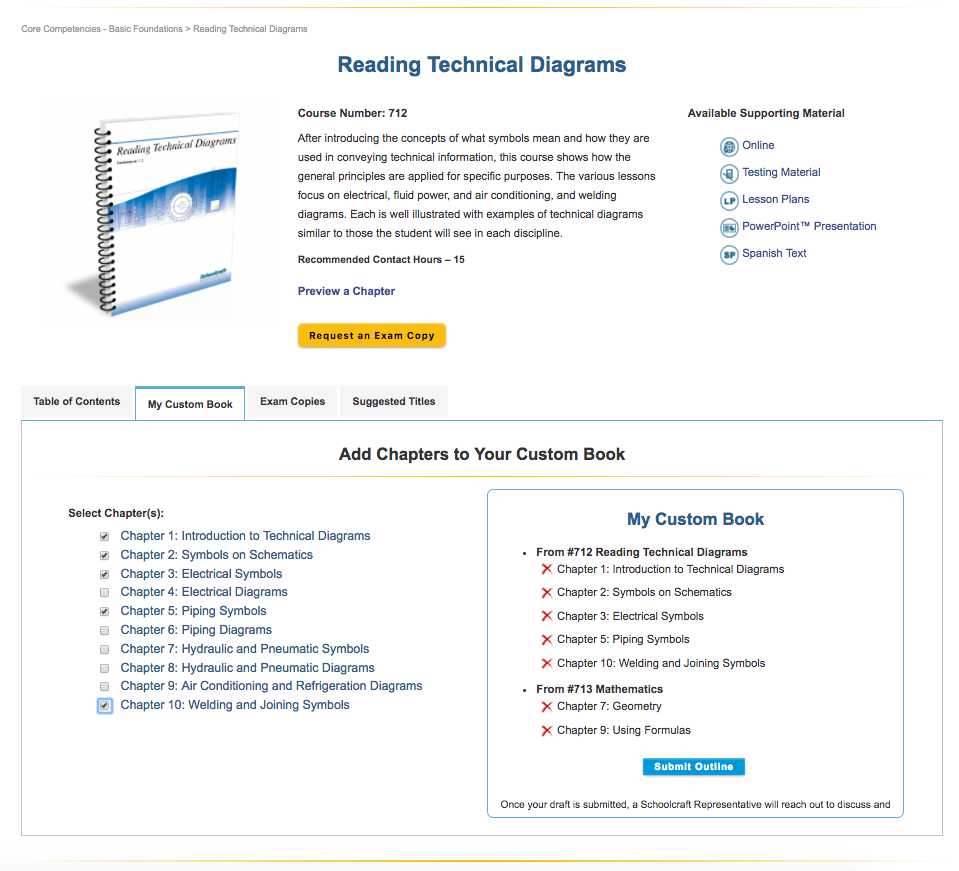 Our Custom Textbook Builder tool allows you to pull individual chapters from our technical textbooks and set them aside as you search for the other chapters you need. It's simple and easy to use, and makes submitting a request for a custom book easy to do.

How to Build a Custom Schoolcraft Textbook


Find a textbook and click on the "My Custom Book" tab next to the Table of Contents.
Select individual chapters you want included in your custom book.
Selected Chapters will stay in your "cart" as you continue to browse and add chapters from other textbooks.
When ready, select "Submit Outline" to let us know you are interested in building a custom book!

Begin building your custom book now!